hours
hours
Wed-Sat 10–4 Sun 11–3
closed Mon & Tues.
Holiday Sale Dates and Hours
Closed Wednesday, November 23

Nov 25 Black Friday sale 

Nov 26 Small Business Saturday – 20% off storewide! Open 10-4  Shop Small all around Bucksport!

Dec 3 Saturday Bucksport Candy Cane Festival and Cookie Stroll! Open 10-4 Find the Elf in each shop for a chance to win prizes, Free Movie ELF at the Alamo at 2:00 pm.
Closed Dec 24 – Jan 3
notice
notice
BOLT now has a flat rate shipping of $8.95. Order online or call in your order.
BOLT…
Closed on Sunday, Nov 13
location
where
7 Third Street
Bucksport, ME
207-702-9469
Located in the thriving town of Bucksport, Maine, a neighborhood quilt shop full of color and natural light.
We offer primarily quilting cotton fabrics from today's best manufacturers – Free Spirit (Kaffe), Moda, Hoffman, QT Fabrics – just to name a few.
Owner, Patty Rowley, has created a shop full of inspiration for quilting and sewing enthusiasts. A place to begin your sewing adventures or continue to feed your passion!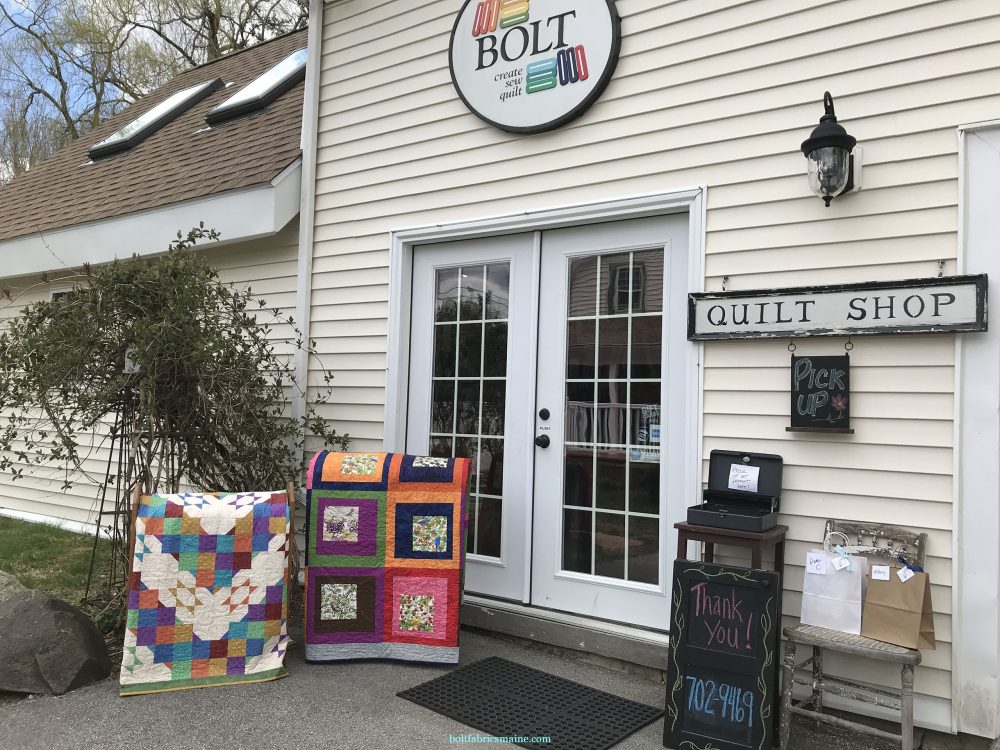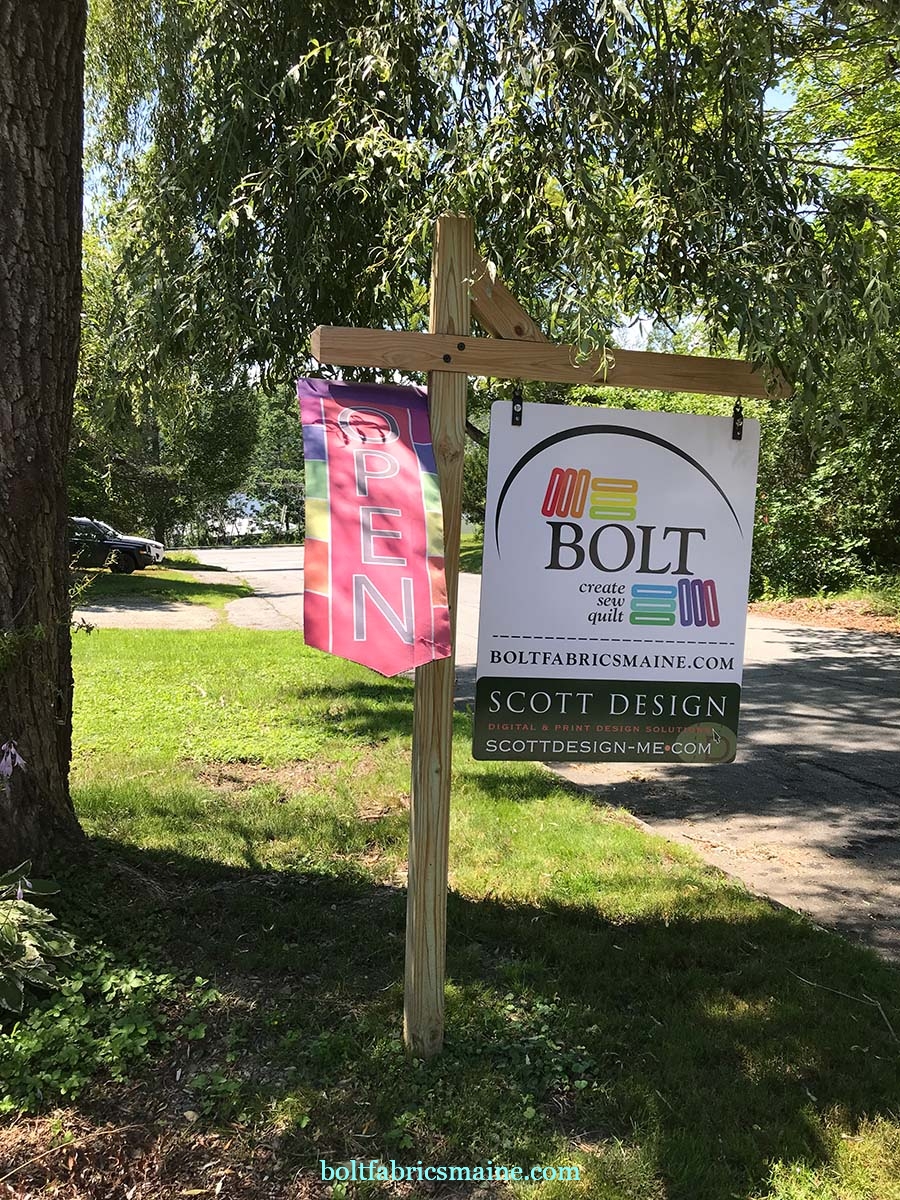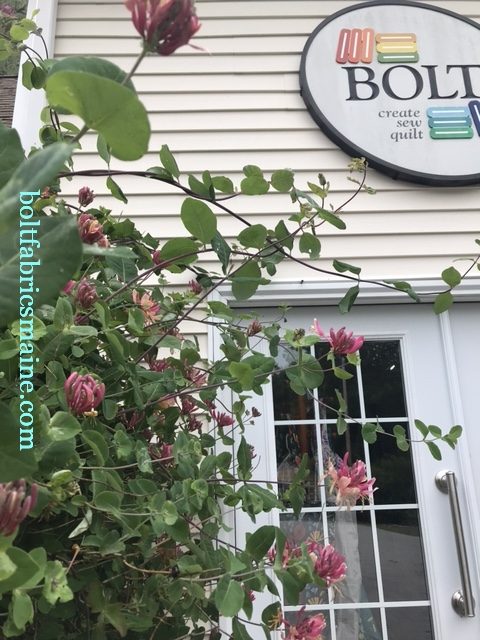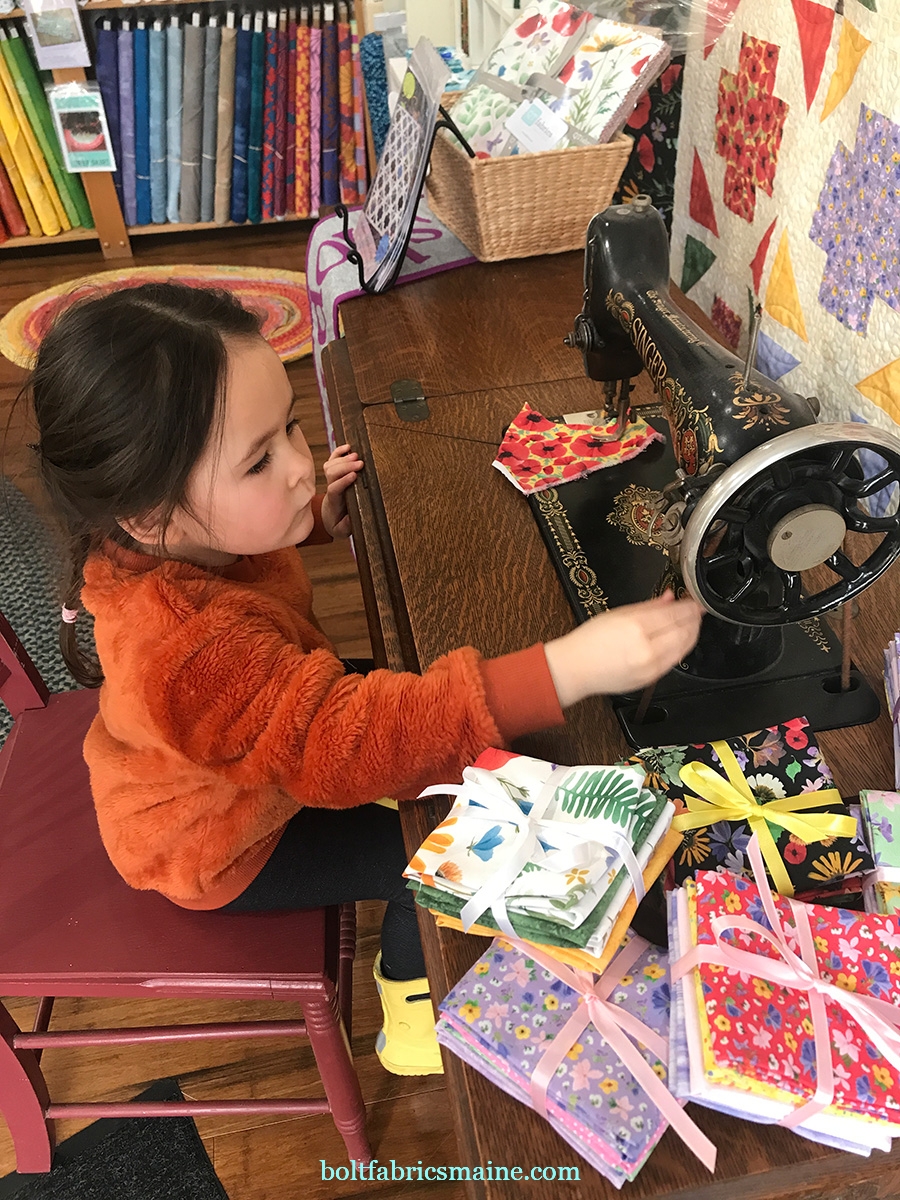 Need some color and inspiration?
The shop is full of new fabric and some favorites. I have new ideas and patterns for you. New fabrics & supplies arrive often. Come spend some time in my new, bright colorful little shop!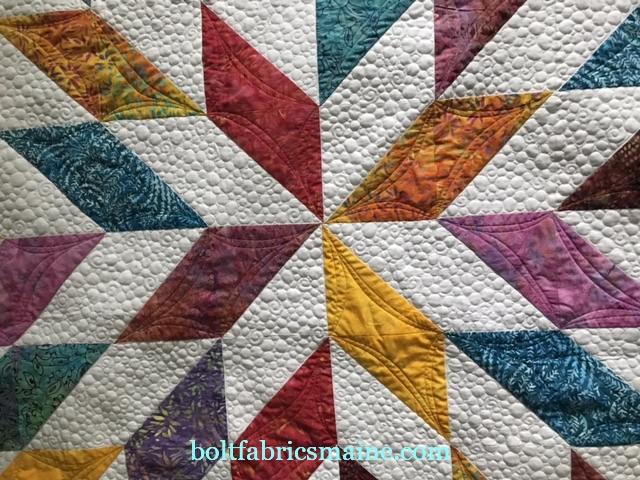 You have a Gift Certificate …
There is no expiration on gift certificates and it will be good at Bolt in Bucksport!
Bolt Loyalty Card…
In order to get your card stamped, pay with with cash or a local check.
Use completed stamped card for $20 credit towards your next purchase! (See details on loyalty card.)
Ask About Our VIP Shopping Sprees!
Ask Patty about BOLT VIP Shopping Sprees for guilds or quilt groups! Discounts! Door-prizes! Fun!
BOLT's Participating
EVENTS
LOOK WHAT'S HAPPENING AT BOLT…
Up Next At BOLT!
create
create
We are dedicated to help you create! We have patterns and samples to inspire you. We can help with fabric and color selections for your next project.
sew
sew
We strive to carry all of your sewing needs. If you don't see what you need, just ask and we will try to get it for you. New to sewing? We would love to teach you!
quilt
quilt
We can help you find the right pattern and supplies and we can recommend a local long-arm quilter. Quilts may be our main focus but we are branching out to clothing construction and embroidery.
Share your email and your thoughts on what you hope to find or learn at BOLT.